Stretch Tent Hire For Unforgettable Events Across the UK
Call now to get a personalised quote:
Looking for a vibrant stretch tent hire provider?
Welcome to Earthy Events! Established in 2012 we have been providing our stunning structures for many a party including (but not just): WEDDINGS, BIRTHDAYS, FESTIVALS, ANNIVERSARIES from our Bristol base in the South West.
Our stretch tents are visually striking and elegant and can be rigged in a variety of ways
We listen carefully to your requirements to make sure that the tents configuration will meet your design ideas and fit perfectly in the space provided.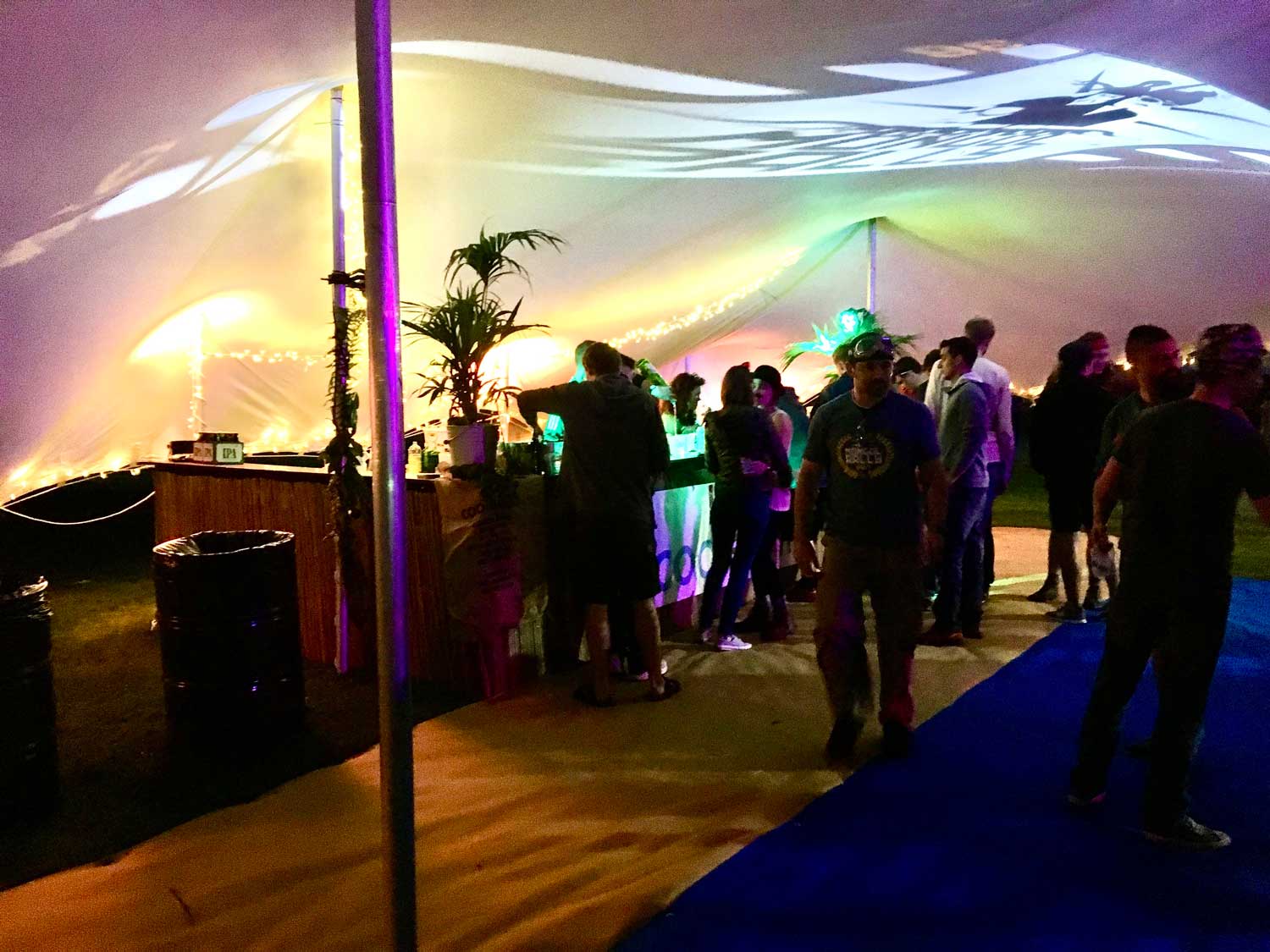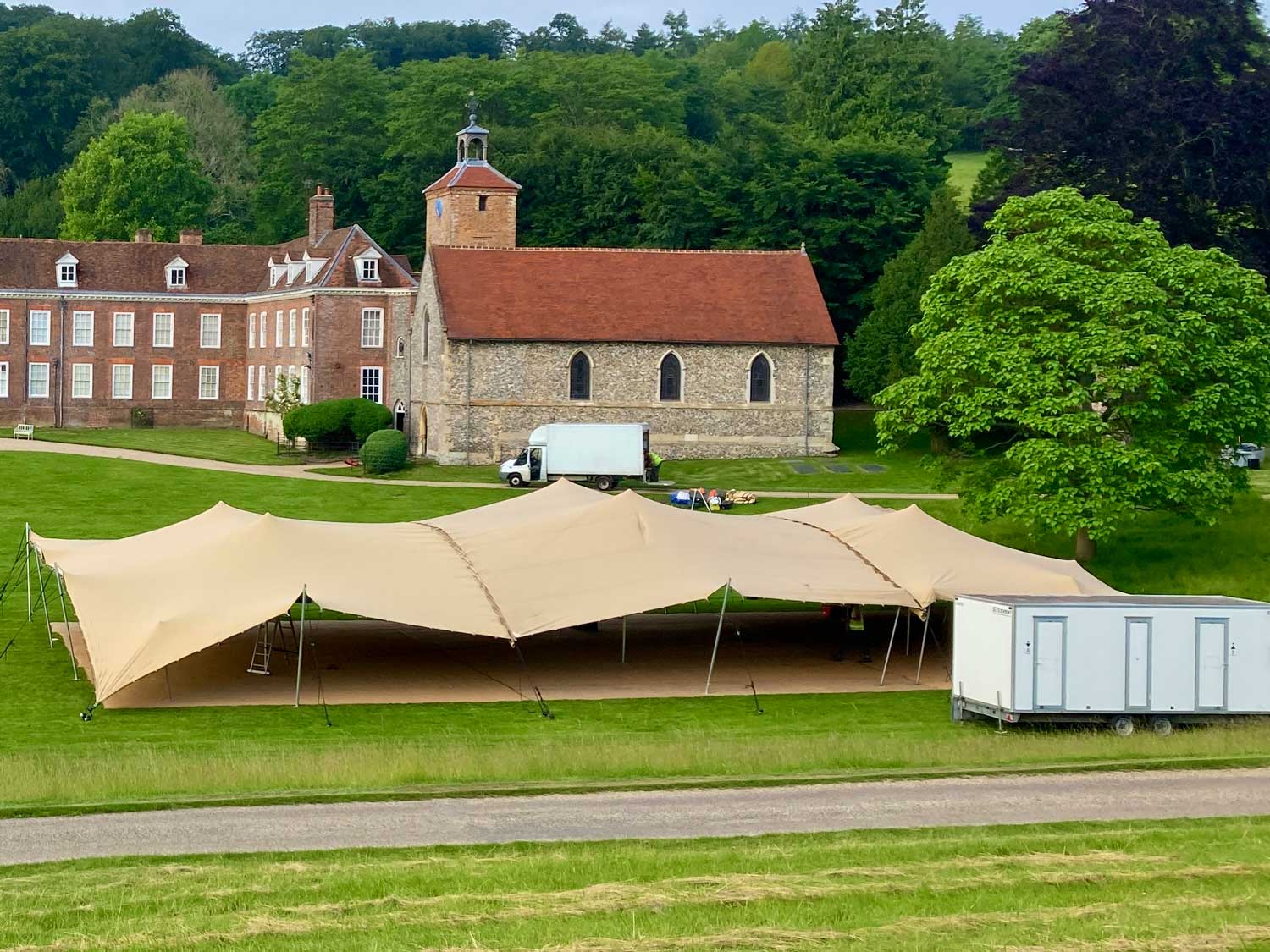 A Stretch Tent Can Help You
To create an amazing atmosphere by providing unique party spaces with a modern, classic design.
Our stretch tent marquees will not fail to impress with its aesthetic appeal giving a delightful charm.
Equally suited to wedding days, garden parties, product launches, corporate events, hospitality, music events and festivals.
Our stretch tents can be dressed up and decorated in many different styles. A stretch tent is perfect for anyone looking to create a memorable atmosphere in a luxury outdoor structure.
Our stretch marquees can cater for small happenings of 40/50 right up to much larger gatherings with hundreds of delegates.
We can even join them together to form free-flowing structures ideal for larger occasions.
With our bespoke lighting and decor design, we can help you to transform the inside and the outside of the tent into vibrant, welcoming spaces to entertain your guests. You can see some of our vintage furniture here.
Why Choose a Stretch Tent? A Flexible Alternative for Outdoor Events
When it comes to outdoor events, a traditional marquee or smaller tipi hire can be limiting in terms of location and design. But with a stretch marquee, or stretch tent you have a range of possibilites to personalise your venue and guest experience.
Here are just a few reasons why a stretch tent is a great solution for your next outdoor event:
Rugged
Stretch tents can be used to cover uneven ground. Unlike framed marquees that require a flat surface, stretch tents can be erected on any terrain, making them an excellent solution in unique locations where the ground may not be flat enough for a standard marquee.
Weather resistant
They are 100% waterproof: made from a specialist tensile fabric which consists of a bottom layer of 2-ply yarn which has been coated on top with a stretchy PVC layer. Manufactured in South Africa by some of the leading stretch tent manufacturers the fabric has great memory effect and is fireproofed to UK and EU standards. The canvas side of the fabric is what you and your guests will see when you are under it. The 2-ply canvas has a premium and natural feel which exudes instant charm.
Versatile
Stretch tents are freestyle structures and they offer much more flexibility in terms of design when compared to traditional marquee hire. Although there is no fixed way to set them up we have a set of standard configurations which make build times much lower. This means they can be space designed in countless ways. Sides can be rigged up high or stretched all the way to the ground for a more enclosed feel as might be required depending on the weather conditions. Entrances can be created in different places, corners can be rigged right to the ground or up in the air.
Outstanding
Stretch tents are the perfect solution for those looking to make a statement with their event. The unique curves of a stretch tent will make your event stand out and be remembered by all who attend.
Stretch tents offer a flexible alternative to old fashioned temporary structures
With a stretch tent the possibilities are (almost) endless and your next outdoor event is sure to be a success
Special Events: bring the Perfect Atmosphere to your event With Our Stretch Tents!
When it comes to planning a special event, the atmosphere is everything. And what better way to provide an unforgettable atmosphere than with a stretchy tent (as we sometimes affectionately refer to them). Learn more about our stretch tent hire prices.
Stretchy tents and canopies make the perfect party tent and are a popular choice for the discerning client because of their versatility and beauty.
One of the best things about stretch marquees is the way they can transform a space and seamlessly blend into any environment. Whether you are looking to organise a product presentation or a fun and lively party, stretch marquees can be tailored to suit your needs.
Call now to get a personalised quote:
Our Expertise in Freestyle Structure Design And Marquee Hire
When it comes to designing and building outdoor spaces, our team at Earthy Events has the expertise and experience to erect functional and unique structures that perfectly fit the exact location and purpose.
See the locations we cover.